Tenaya Lodge at Yosemite
1122 Highway 41
Yosemite National Park, CaliforniaUS 93623
(559) 683-6555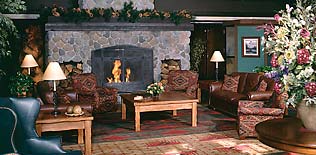 Escape to Yosemite where you will encounter unparalleled views, enjoy spectacular outdoor recreation and immerse yourself in pure silence. Surrounded by Sierra National Forest, Tenaya Lodge is a secluded luxury AAA Four-Diamond resort located just two miles outside Yosemite National Park.
Make Reservations Today Click Here
$75 Non-refundable fee, 1 pet per room, 55 lbs or less
Would you like your Listing featured on this page? Contact webmaster@travelpets.com , subject featured listing for details.